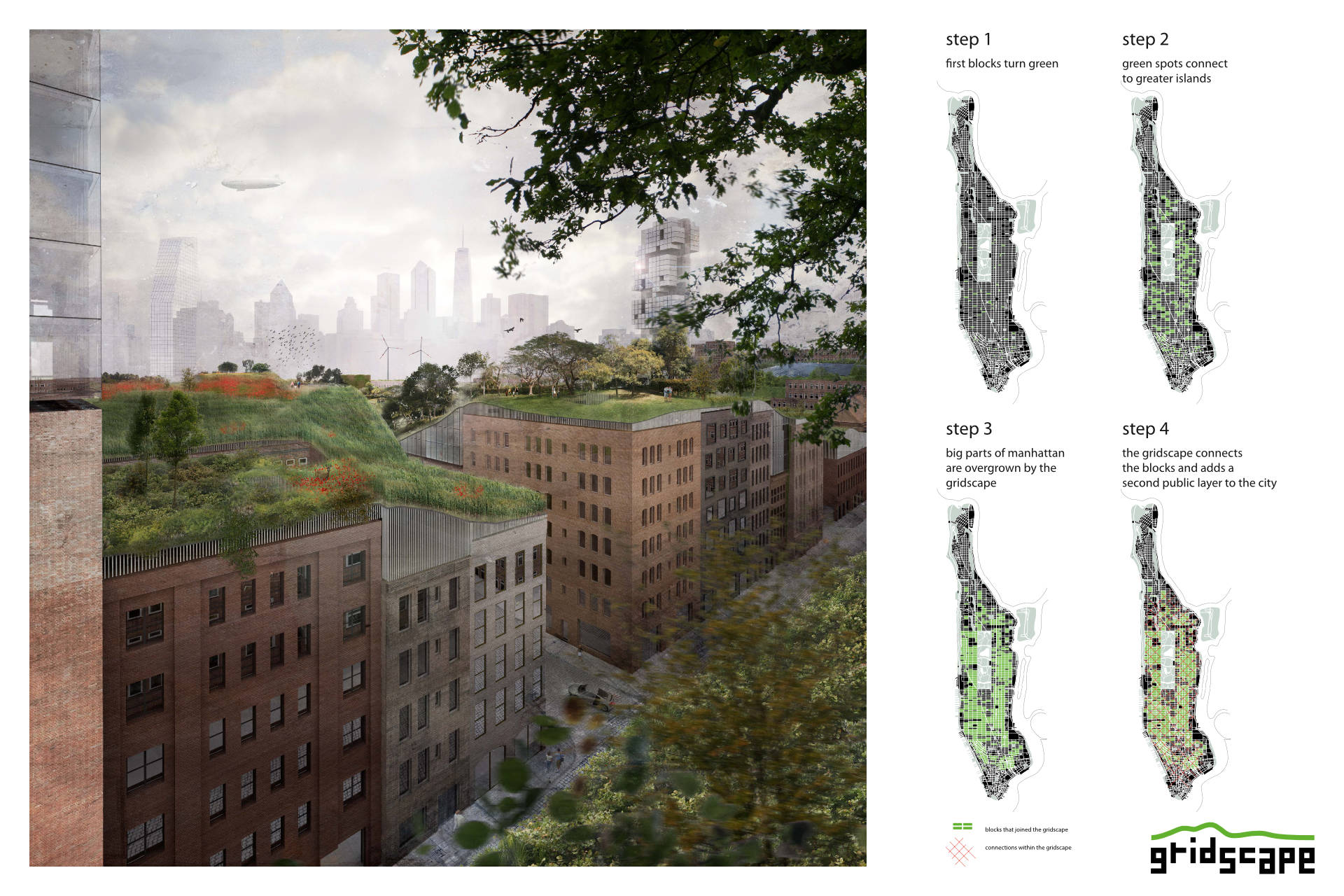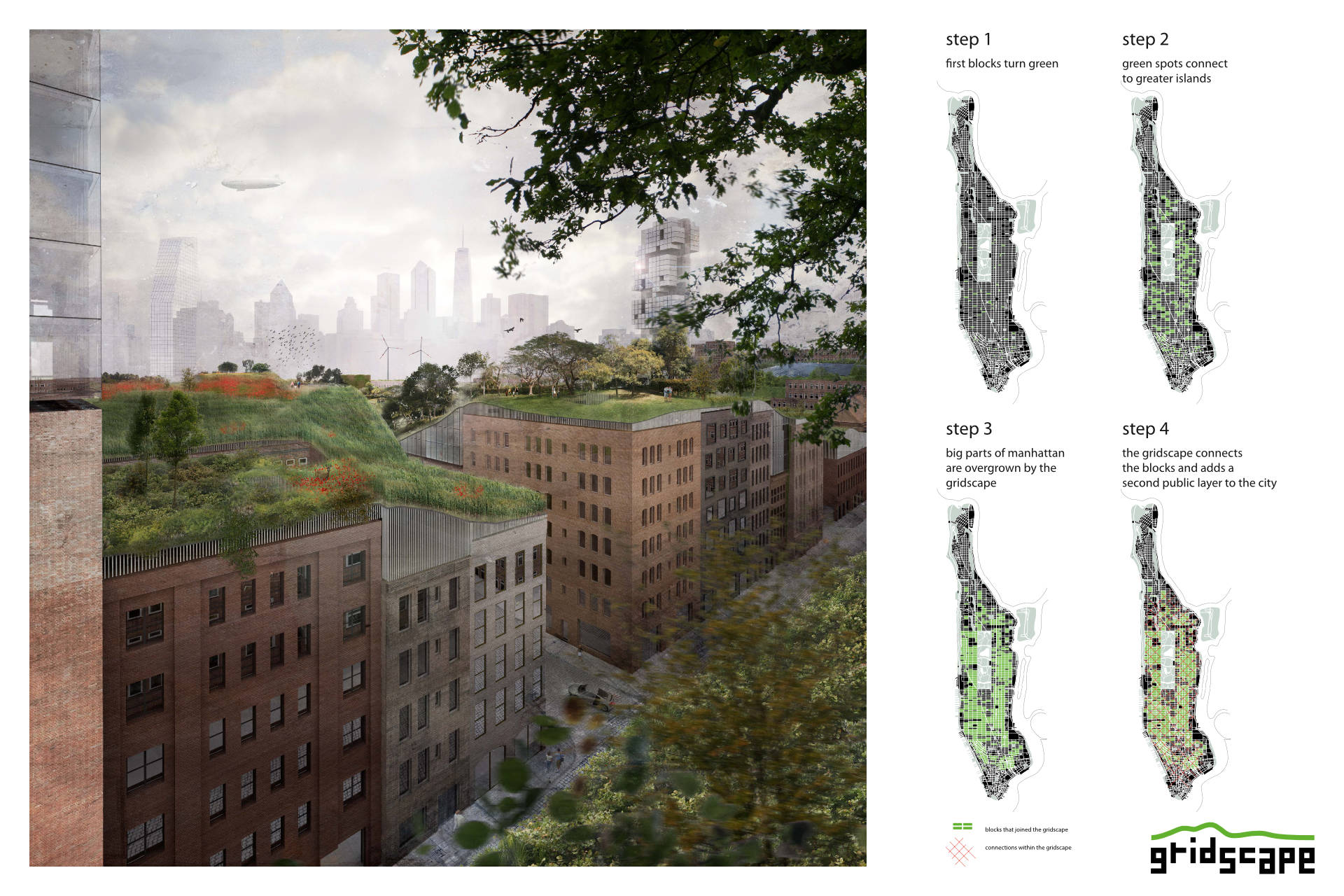 Städtebau | New York City
Before the colonization Manhattan was a hilly wilderness traversed by rivers. While the urban layout initially followed the archetype of organic European cities the Commissioners Plan of 1811 defined a strict plan for today's New York while disregarding the topography of the island. Nature has been pushed back by the grid and the former topography is no longer visible.
Even if the city layout looks very simple it develops an enormous complexity and variety in the third dimension through the buildings. Viewed from the air it can be seen that the different heights of the buildings have created a new artificial topography with mountains consisting of the skyscrapers in down- and midtown hilly structures in between and wide areas with plateaus of buildings with similar heights. This scenery is cut into similar pieces by the street grid.
Although the Manhattan skyline makes up the charm for many tourists and residents of the city large areas of this second level above the street level are not actively used.
This draft is a proposal on how the roofs can be activated and hence a second grid can be added to the city.
At the beginning there was landscape then came the grid – now it ́s time that nature re- captures the city by adding the "Gridscape".
On the free roof surfaces a green skin is placed that smoothly follows the topography of the roofs. Tall buildings are surrounded by the new landscape smaller buildings are run over by the structure. The new surface covers the buildings' equipments which currently occupy a large part of the roof areas. In the larger voids between the surface and the new buildings new stories can be added to close the gap and can provide new space for residential or commercial use in the middle of the city.
The surface offers space for alternative – non commercial – utilizations of any kind downtown NewYork has a lack of: Be it room for alternative energy green areas for walking or hiking sports areas agriculture playgrounds or simply wild nature – the Gridscape offers new space for lots of applications and activities the urban space cannot accommodate any more.
The already successfully implemented "highline"-project has shown that the city longs for conversions to create new public areas in the downtown area. The Gridscape has the potential to achieve this in a much larger scale. It creates areas that are of public good and supports the city to become a role model for the future in social and ecological matters. Neighboring blocks can be connected above the roads by bridges. Gradually growing over all of Manhattan this way a new landscape develops that complements another layer to the existing urban structure.
The Architectural League of New York